fedparty ::
:: Help and Tutorials :: History
The Party Paper Belonged to an Org then. All of its contents got dumped into my paper when the org got disbanded during one of my PP terms, over a year ago now...


This one is actually from 1043 days ago, but it was as close as I could get:
http://www.erepublik.com/en/article/express-messenger-day-934-weekend-edition-1412606/1/20

There are links to some pretty great articles in there and some of those topics are still debated today. Was a VERY different game back then. V2 was just around the corner, we were at war with Russia and Chocolate McSkittles was President. (Even Max MacFarland makes an appearance in one of the articles. Good old Max, stirring the pot. :P )



I'll put up a new one here every now and then as new articles rotate into the 1000-day window.
Not Dead Yet




Posts

: 2193


Join date

: 2012-08-28



I like this one cause it has quite a few interesting people making interesting comments:

http://www.erepublik.com/en/article/the-federalist-party-president-primary-1410958/1/20

We have FG, Greene12, Chocolate McSkittles, RGR (PtH here), and quite a few other famous or well known names...

Including Alexander Hamilton, himself!



Posts

: 938


Join date

: 2012-10-03


Location

: California



I agree, DD's is better.

And older.
Fawkie (Yes) Original (Not So Much)




Posts

: 1589


Join date

: 2013-02-19


Age

: 506

Character sheet
Character Name:


I get a kick from looking through my own articles from years past >.>
<.<

is that bad?

fun OP
Done Maybe One Or Two Things





Posts

: 1996


Join date

: 2012-08-26



WoW, http://www.erepublik.com/en/article/important-update-on-tomorrow-s-election-1431681/1/20
When Talio was EZC commander and I was governor of New Jersey..... lol. So damn long ago.
Look at all those Proud/Horny Feds running for Congress. Who is still around... ? lol.
Also, Holy hell this bring me back: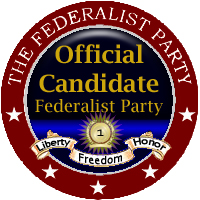 Also, I miss you <3
http://www.erepublik.com/en/economy/citizen-accounts/1234481
That was way after mayors and governors.
Member of the Royal Family





Posts

: 3074


Join date

: 2012-08-28


Age

: 242



Brings back memories..... right?
why do all the old times and structure of eRep seem to run circles around what the dev team is doing to the damn site now? Besides the whole you have to be level 16 to join a party (which is why I played for a day a bunch of years ago lol)
I wish I knew you all back then. I'd be EXTRA
 right now.



Posts

: 657


Join date

: 2013-08-04


Age

: 34


Location

: Las Vegas, NV



That was a great list. I remember (and miss) many of those people...
Oldest Fed




Posts

: 1388


Join date

: 2012-08-29


Age

: 25


Location

: Somewhere

Character sheet
Character Name:


---
fedparty ::
:: Help and Tutorials :: History
Page 1 of 1
Permissions in this forum:
You
cannot
reply to topics in this forum